Serving the Performing Arts Community
We are now over two years into the 5-year strategic plan we adopted in June of 2020, and our activities this past year have solidified the transformation of the organization into one that broadly serves the needs of the Bay Area's creative performing artists all while maintaining our own intensive creative production. Our services include short & long-term rental of safe studio production space, the Dresher Ensemble Artist Residency Program (DEAR), low-cost rental of sound, projection, and lighting equipment, our In Studio Performances and West Oakland Sessions performance series along with fiscal sponsorships for both individual artists and organizations.
We have continued our very successful partnership with Jazz In The Neighborhood for our West Oakland Sessions concert series. In the winter and spring we presented six concerts of notable Bay Area creative music practitioners, artists who are pushing the boundaries of improvised and composed music. Artists included Rent Romus' Life's Blood Ensemble, Ben Goldberg with Liberty Ellman and Gerald Cleaver, Richard Howell and Sudden Changes, Karl Evangelista with Larry Ochs and Donald Robinson, Hafez Modirzadeh with Alex Peh and Keshav Batish, KREation (Kevin Robinson Ensemble), Positive Knowledge—Ijeoma and Oluyemi Thomas with Donald Robinson, the Erika Oba Trio and Lisa Mezzacappa's Tangle Trio. This fall, we are presenting a series of concerts featuring jazz musicians who are infusing jazz with ideas from diverse global musical cultures including Christelle Durandy's Sanktet, George Brooks with Utsav Lal, Keshav Batish and Mat Muntz, Ami Molinelli, and Akira Tana & Otonowa.
Since summer, a new selection of Dresher Ensemble Artist Residency artists have been working intensively in our studio and several new multi-disciplinary works have premiered in our studio, including works by Clarissa Dyas & Jakob Pek, Bill Wolter & Amy Lewis, and Brett Carson. Other projects, such as those by Silk Worm & Hiroko Tamano and Kat Gorespe Cole & Jeffrey Ip, premiered their DEAR projects at Counterpulse in San Francisco. The application deadline for 2023 DEAR residencies has just passed; our panel — three independent performing artists — are meeting and new residencies will be announced early in 2023.
In addition to DEAR artists, the studio is being used by groups for rehearsals, video recording and live performances including Opera Parallele, the Marcus Shelby Big Band, ROVA Saxophone Quartet, the Margaret Jenkins Dance Company, Ninth Planet, Kronos Quartet, San Francisco Contemporary Music Players, Other Minds, Pocket Opera, San Francisco Chamber Orchestra and many others.
In the fall, the Ensemble presented two contemporary music concerts in the Dresher Ensemble Studio. In September, we presented the world premier of composer and vocalist Pamela Z's Presence, commissioned by and performed with violinist Kate Stenberg and pianist Sarah Cahill, who also performed works by Somei Satoh and Roscoe Mitchell. And in October, two of the most articulate advocates for contemporary piano — Los Angeles-based Gloria Cheng and Minneapolis-based Matthew McCright — performed two- and four-hand works by a diverse array of composers, including Paul's solo piano work Blue Diamonds, an 18-minute tour-de-force that Matthew thoroughly aced
In late summer we were thrilled to receive notification that our grant from the California Arts Council's Statewide and Regional Network program was renewed for a 2nd year. This program's purpose is to support organizations providing essential services to the performing arts community and validates our expanded mission.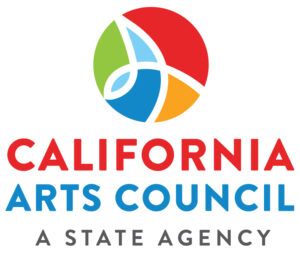 Your donation will help us continue incubating multi-disciplinary arts projects from conception and production through performance, recording, and broadcast. We are dedicated to the creation of risk-taking and challenging performing artworks and to supporting the artists that conceive them in order to engender a more equitable, inclusive, and creative community. Click to donate to our organization. Your payment will be processed by Paypal.